ما هو الحدث المباشر للرسم؟​​​​​​​
 First thing that comes to mind is the word "Event!" And it is the sketching or live performance drawing for any kind of event. The artist draws quick sketches of the guests on the spot. One sketch usually takes not more than 10 minutes. The guests can take the sketch with them as a souvenir, frame it, share it on social media and have it as a keepsake from your event. 
Live sketching is highly sought after and very popular globally. 
​​​​​​​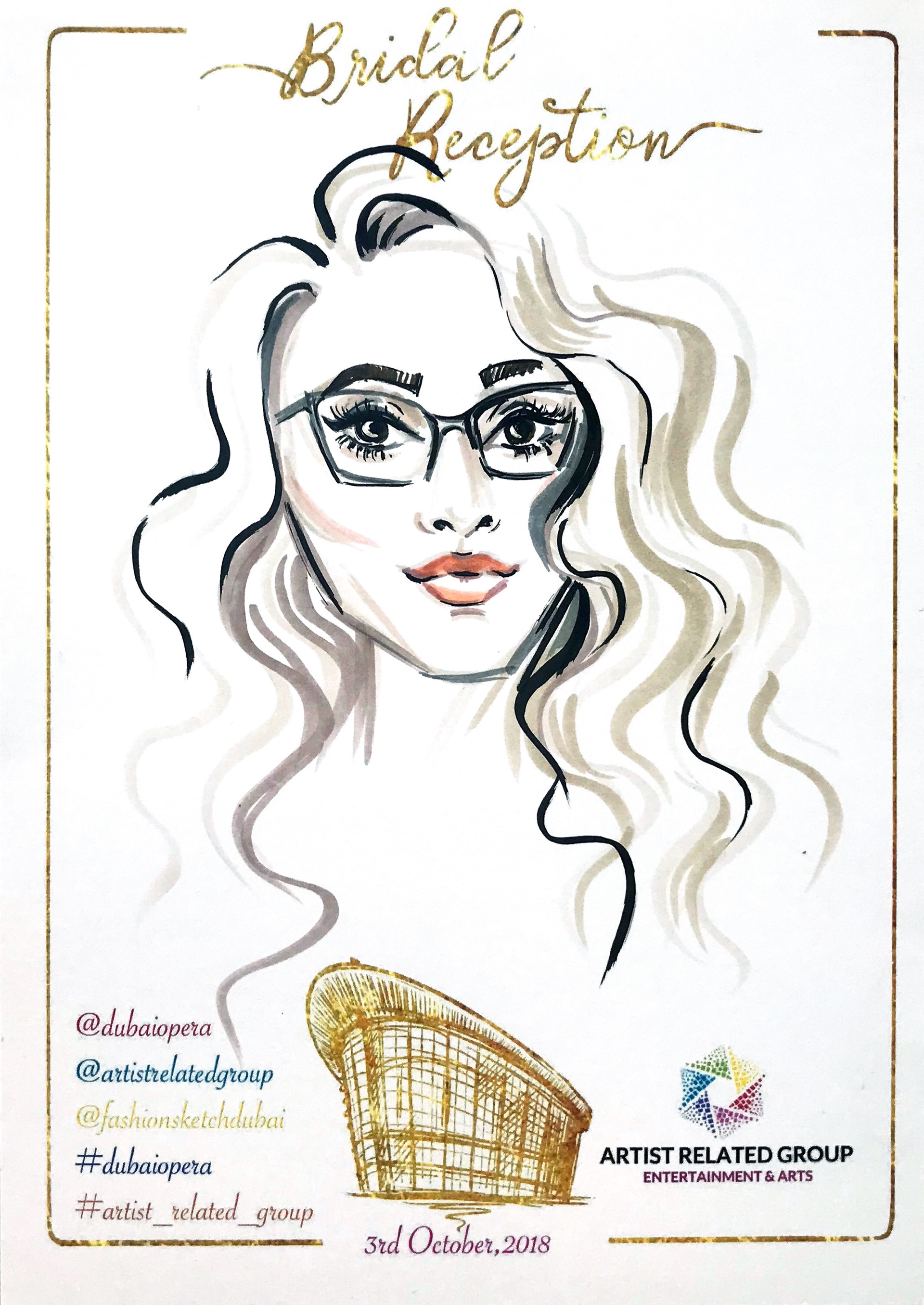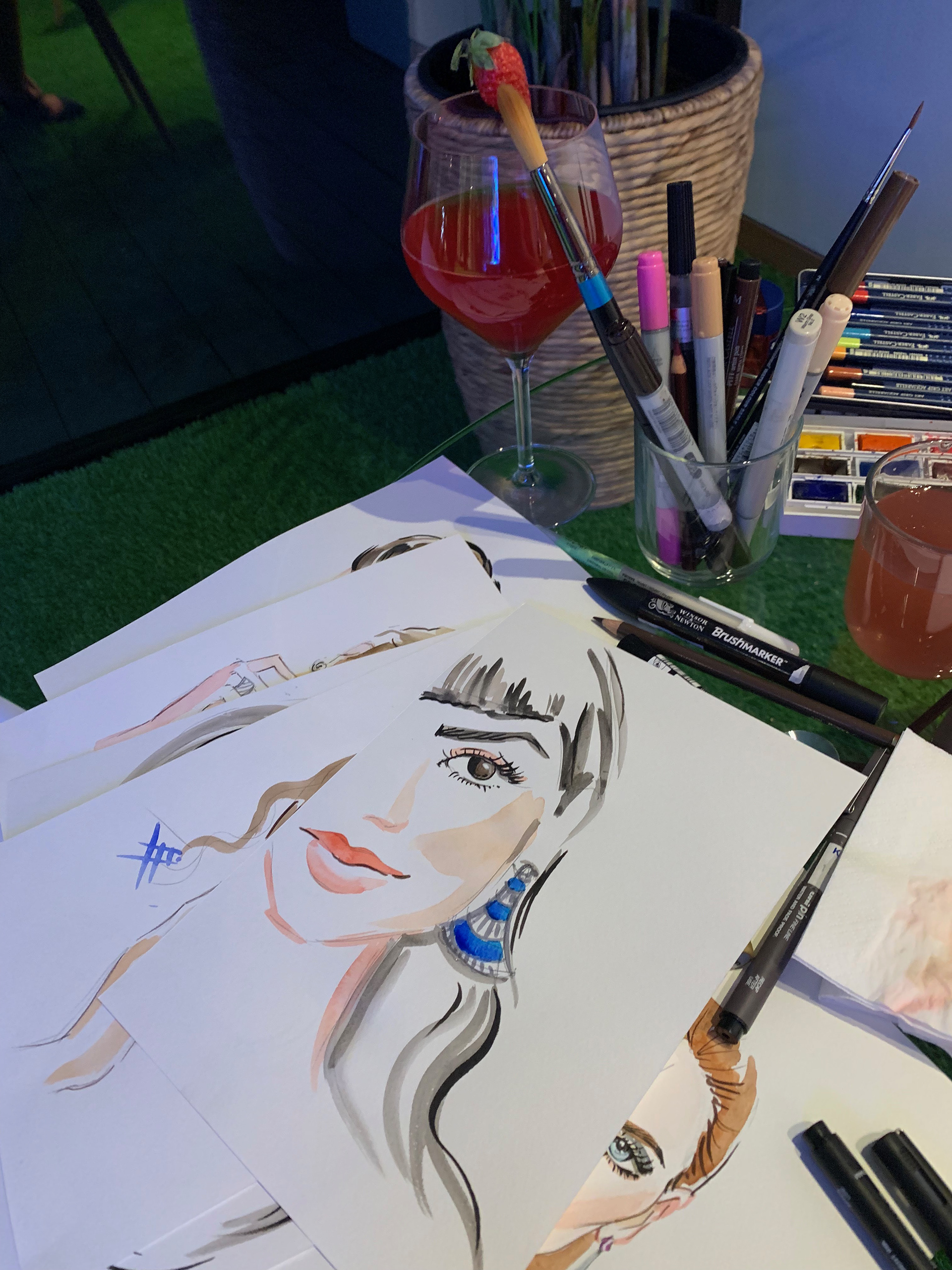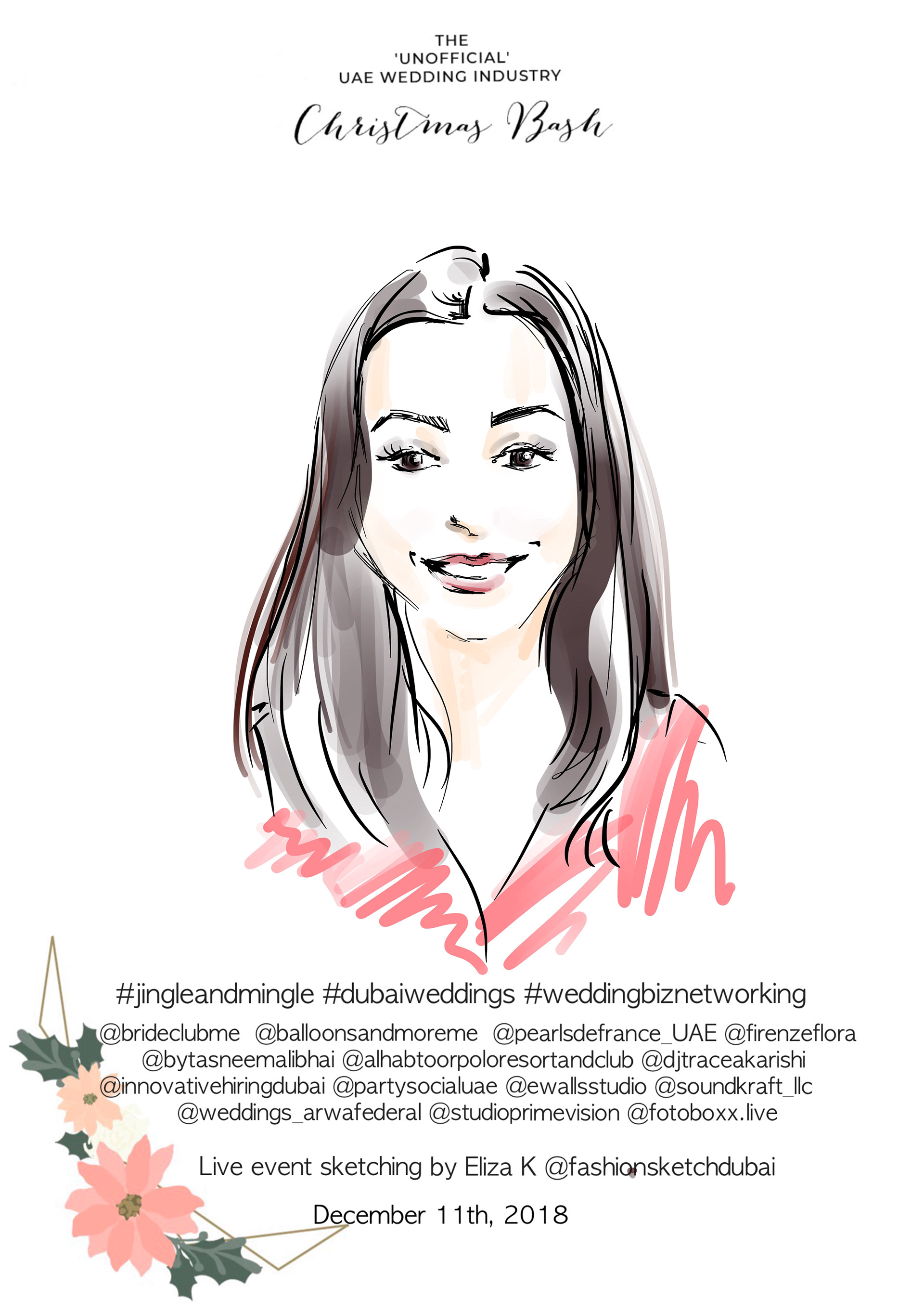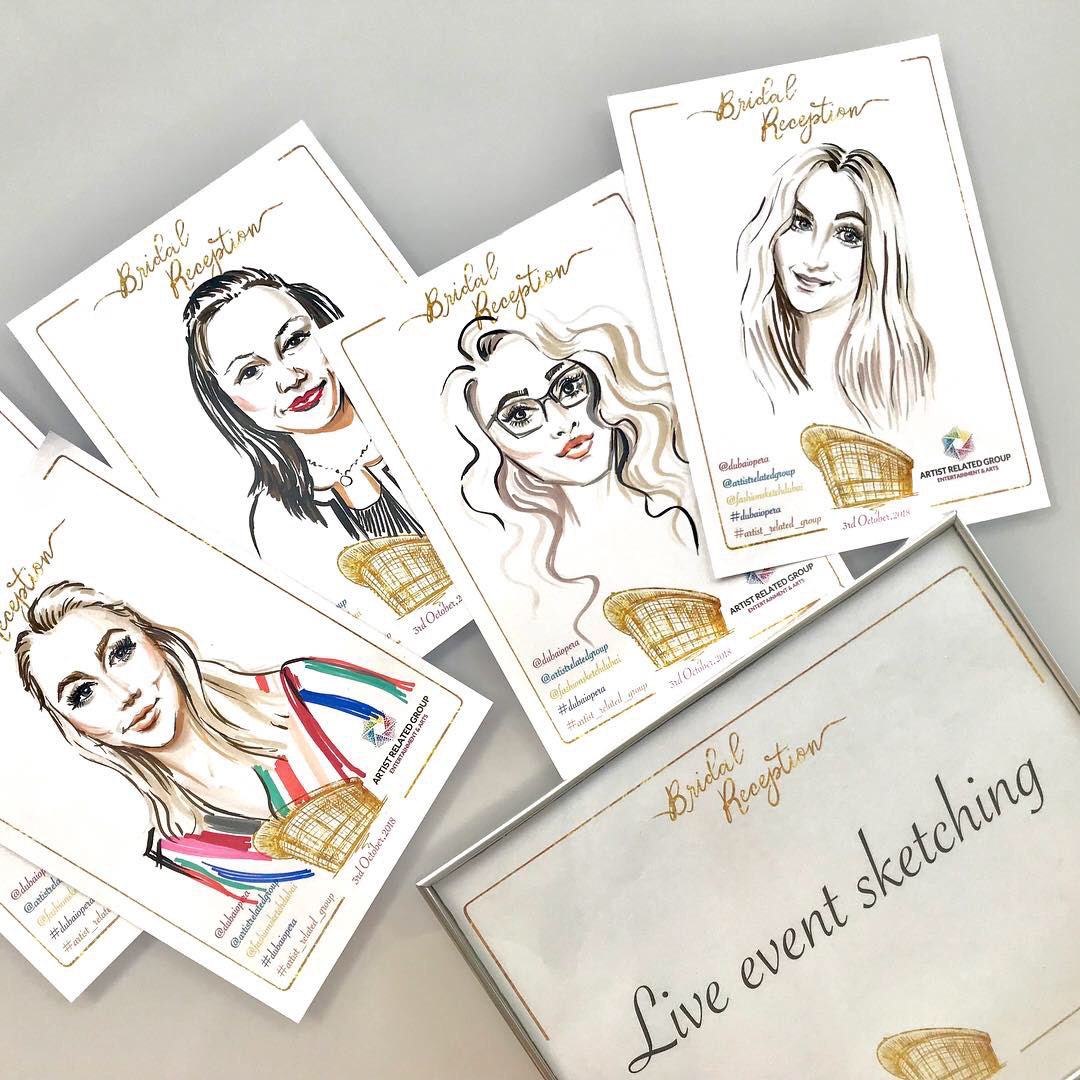 I am offering you fashion illustration-style for live sketching as it is the most attractive style of illustration. Fashion illustration highlights your best features and eliminates the less desirable ones. It is highly detailed and not a caricature.
STYLISH! CHICK! CREATIVE! FRESH! ARTISTIC TOUCH! 
Guests will be surprised, intrigued, pleased and most importantly, will be involved in and keep a memento from your event that they will not forget.
Advantages of a live event sketch : 
 • New stylish, creative idea that succinctly fits into any event. Quick fashion illustrations of guests is a very attractive offering for weddings, launches, races, corporate events, fairs, birthdays and much more. 
 • Good for both individuals and for brands, corporate and otherwise. 
 • Guests always look their best with no blemishes or bad posture, etc.  
 • Your guests will post the sketches and, in turn, mention your event! People definitely like to share online and will show the sketches and talk about the event it was made in. This will give your event substantial exposure on social media and networks. 
RECOGNIZABILITY/ EXPOSURE
 • Your company logo, hashtags , name of the event, main product and contact information will be added on the sketch template and printed on each individual sheet of paper. 
 • This is the original alternative to reportage photos, which is now gaining momentum. No need to wait for photos. 
 • You can give an artistic touch to the occasion by hiring an artist to draw live in front of your quests. 
 • Adults and children will surely be delighted to see themselves depicted as many different things, such as a princess or a knight. 
 • This unique service gives attendees an immediate, personalized gift that they can immediately take with them and treasure forever. 
 • A live drawing show is great to break the ice and have the guests intermingle as they gather around and watch.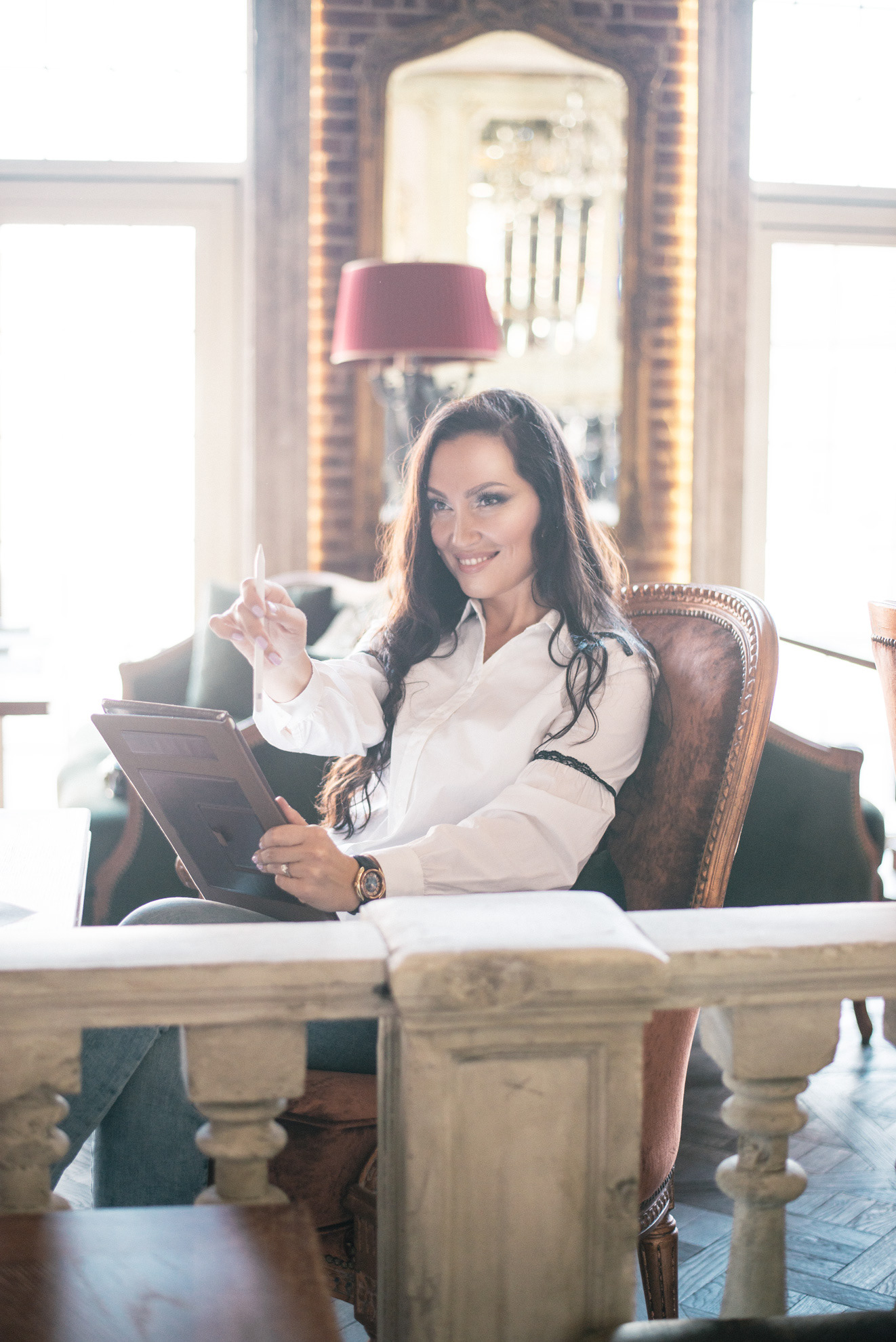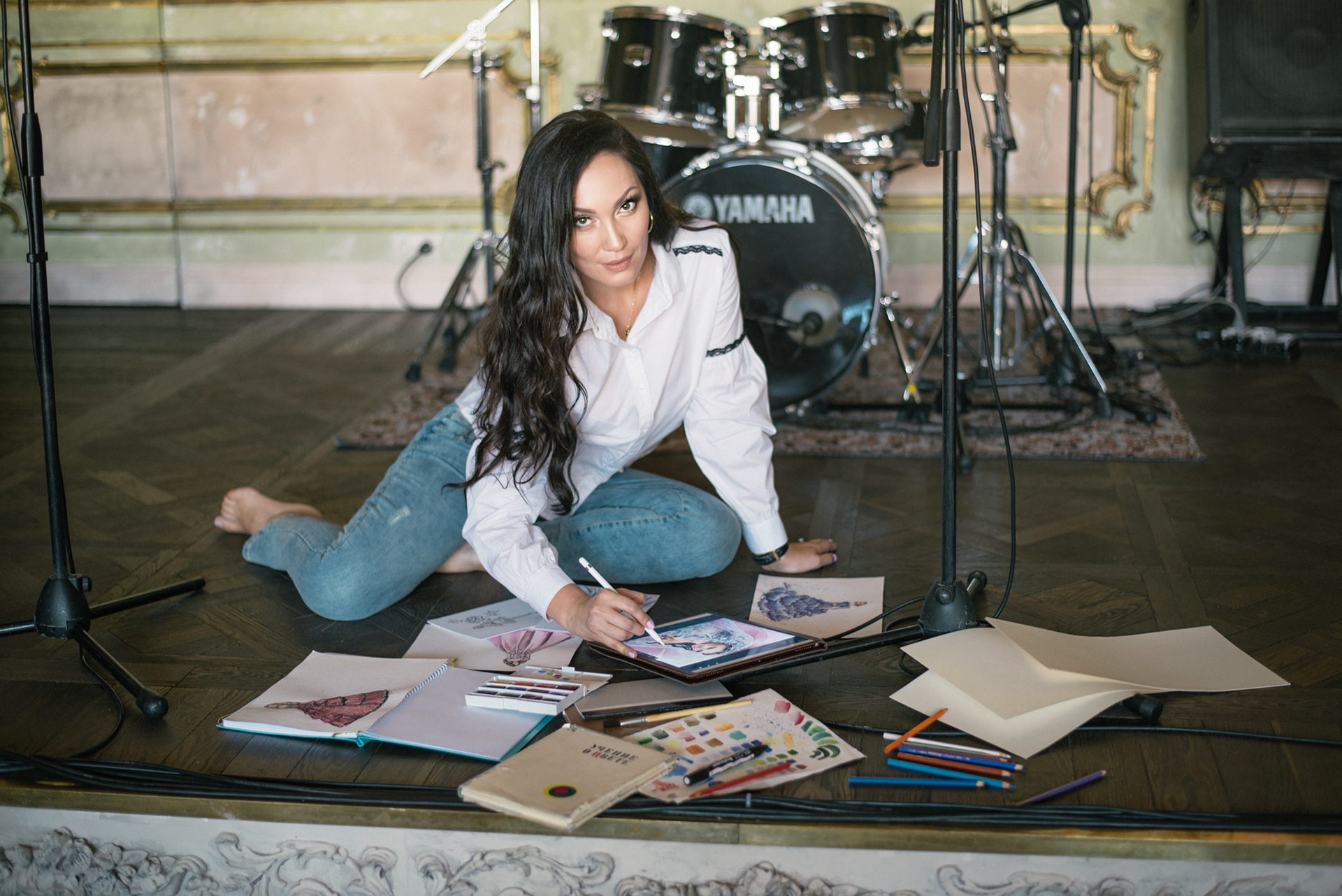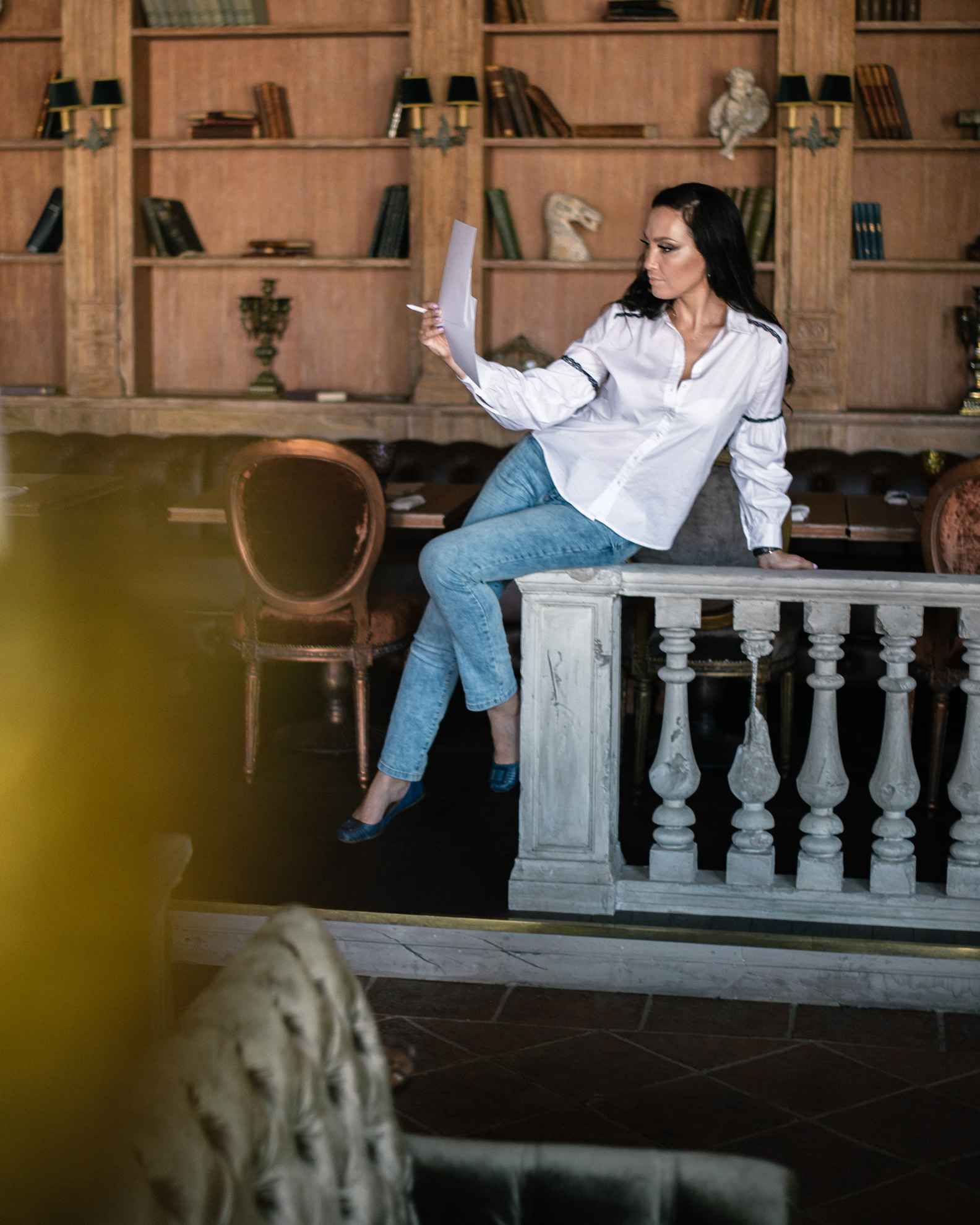 My name is Eliza Konelskaia. I am a successful Dubai based fashion and event illustrator. My work consists of digital illustrations using the latest technologies and applications, in addition to traditional mediums such as professional markers, pencils and watercolors. 
My clients are from various fields includ
ing luxury, fashion, beauty, jewelry, and more. And brands in Dubai such as de Grisogono, Hermès, Filorga. I sketched for wedding fairs and Dubai Opera events. 
When I am commissioned for a job, I don't really think of it as something I have to do but rather something I want to do, would love to do, and deliver a high end product made with expertise, passion and dedication. 
 Book me in 3 easy steps :
You can contact me at your convenience or leave a contact request and I will get back to you ASAP and we can discuss your event in detail.
Absolutely free service in which I will create a design specially for your event with your company logo, hashtags, name of event.
 I come to your event and start sketching live at the requested time. Please note that the date will be booked once the down payment is received.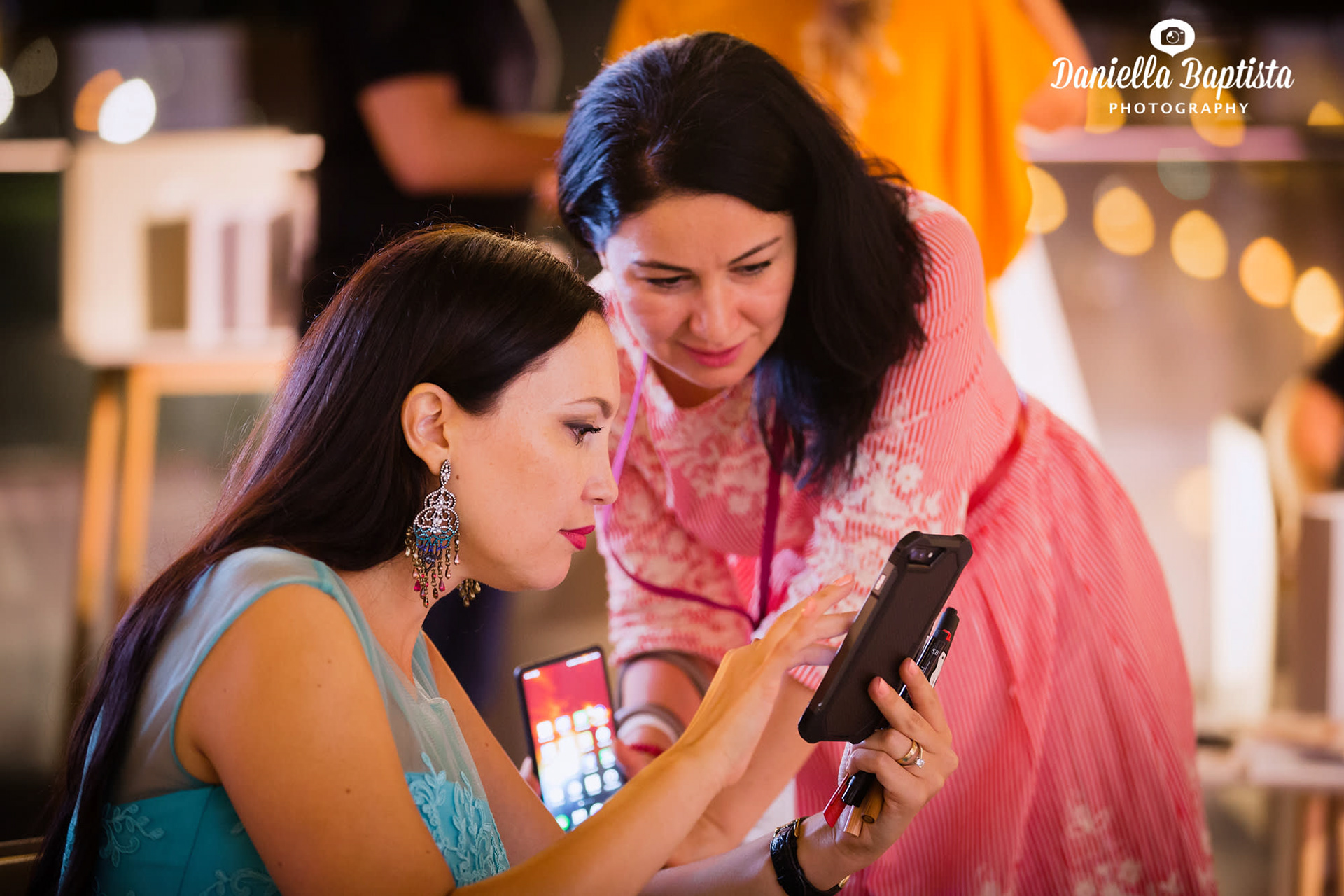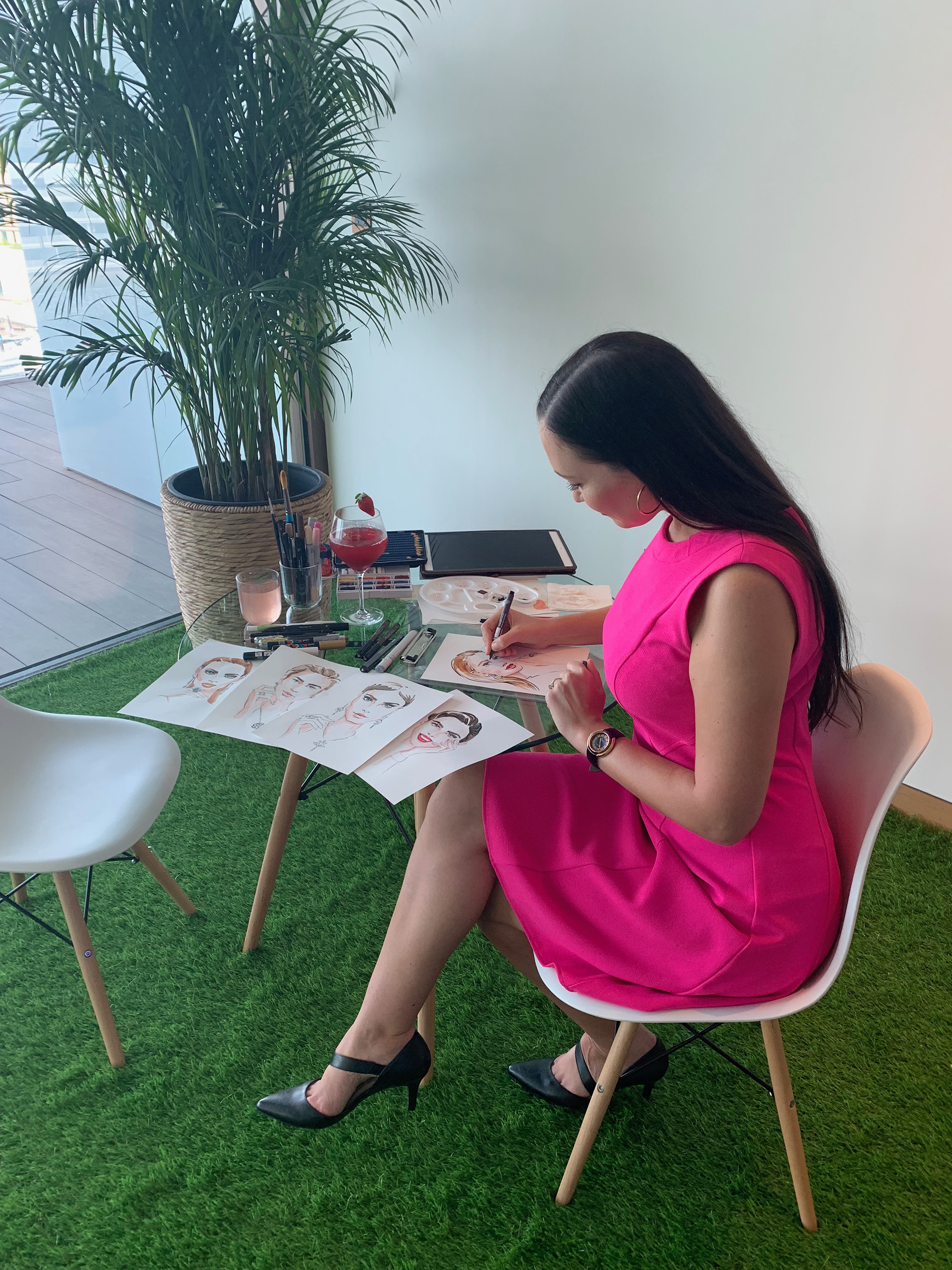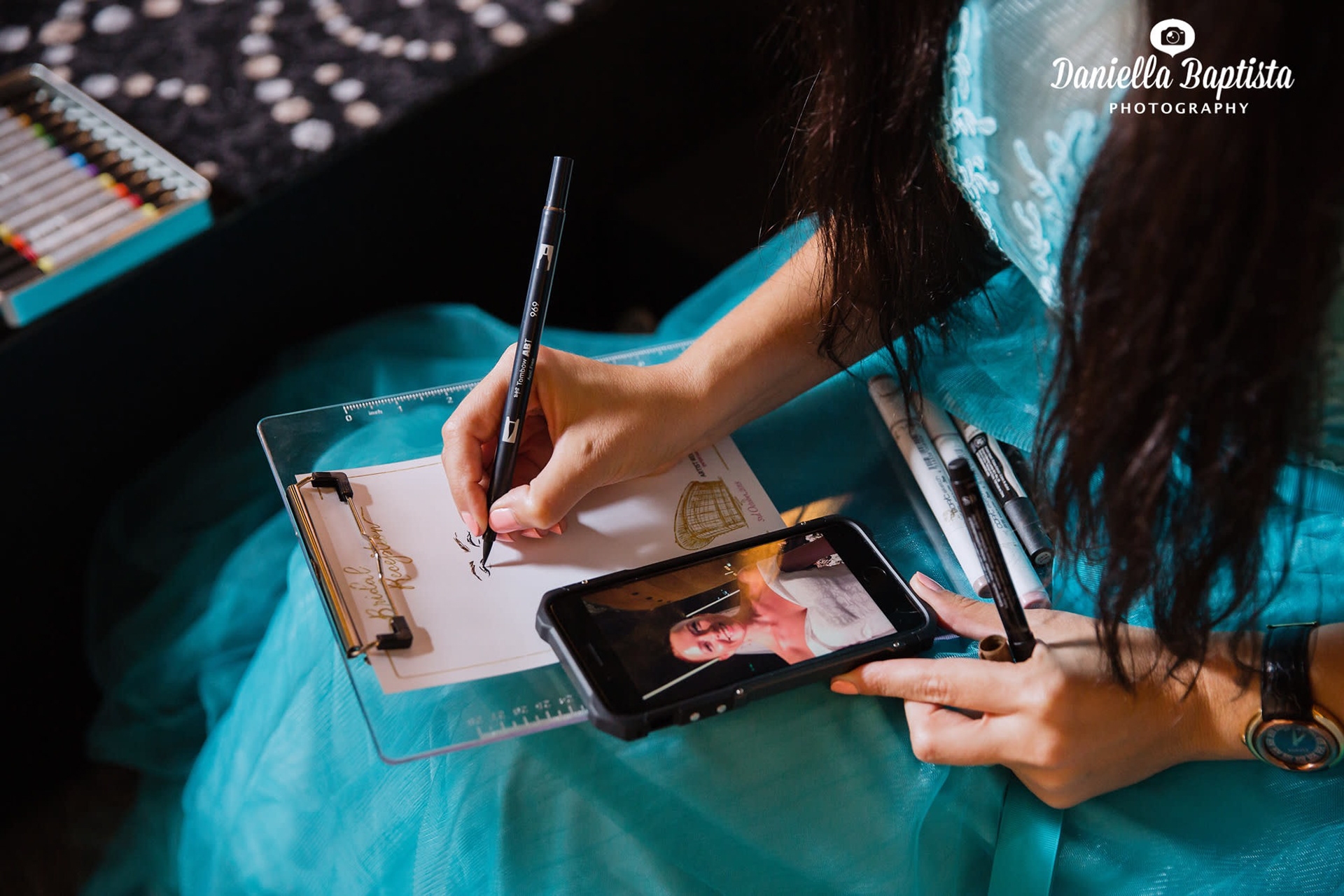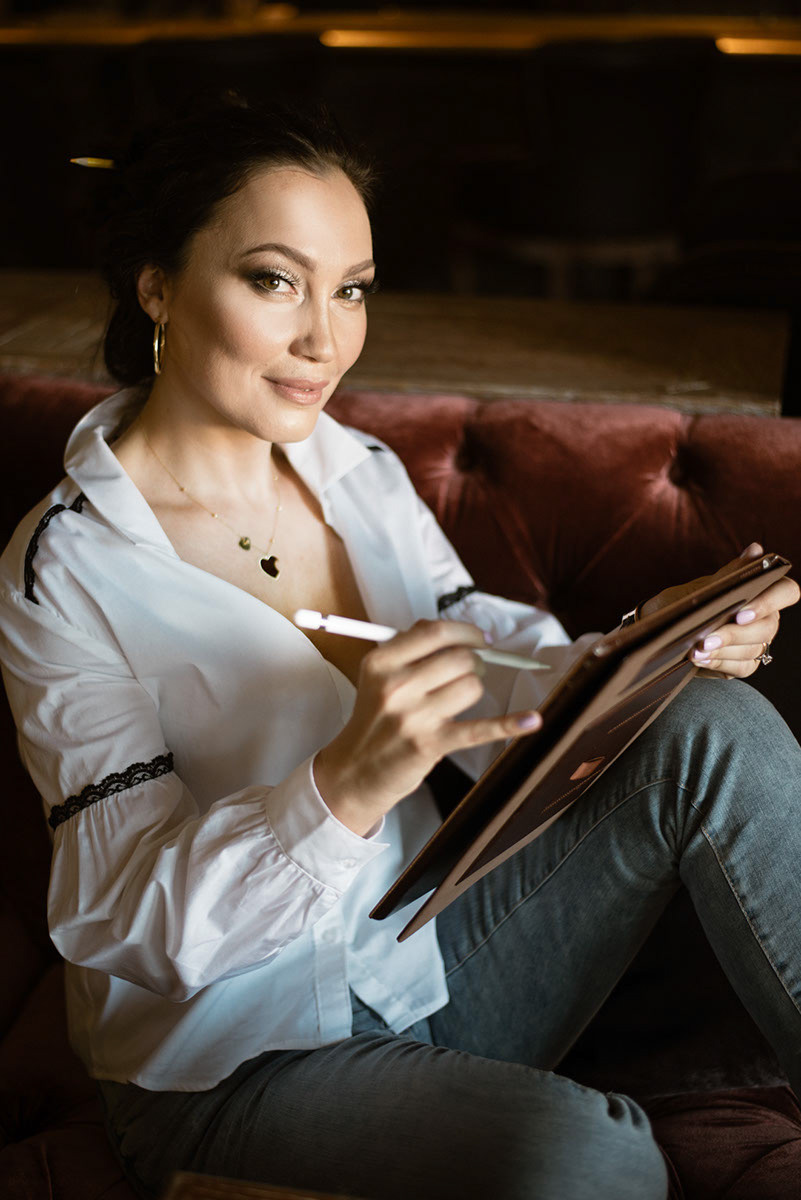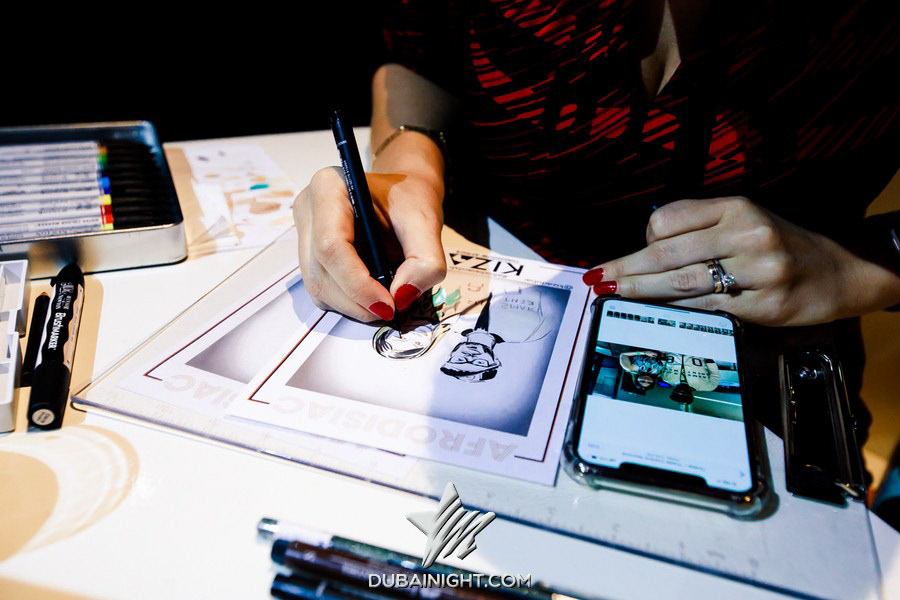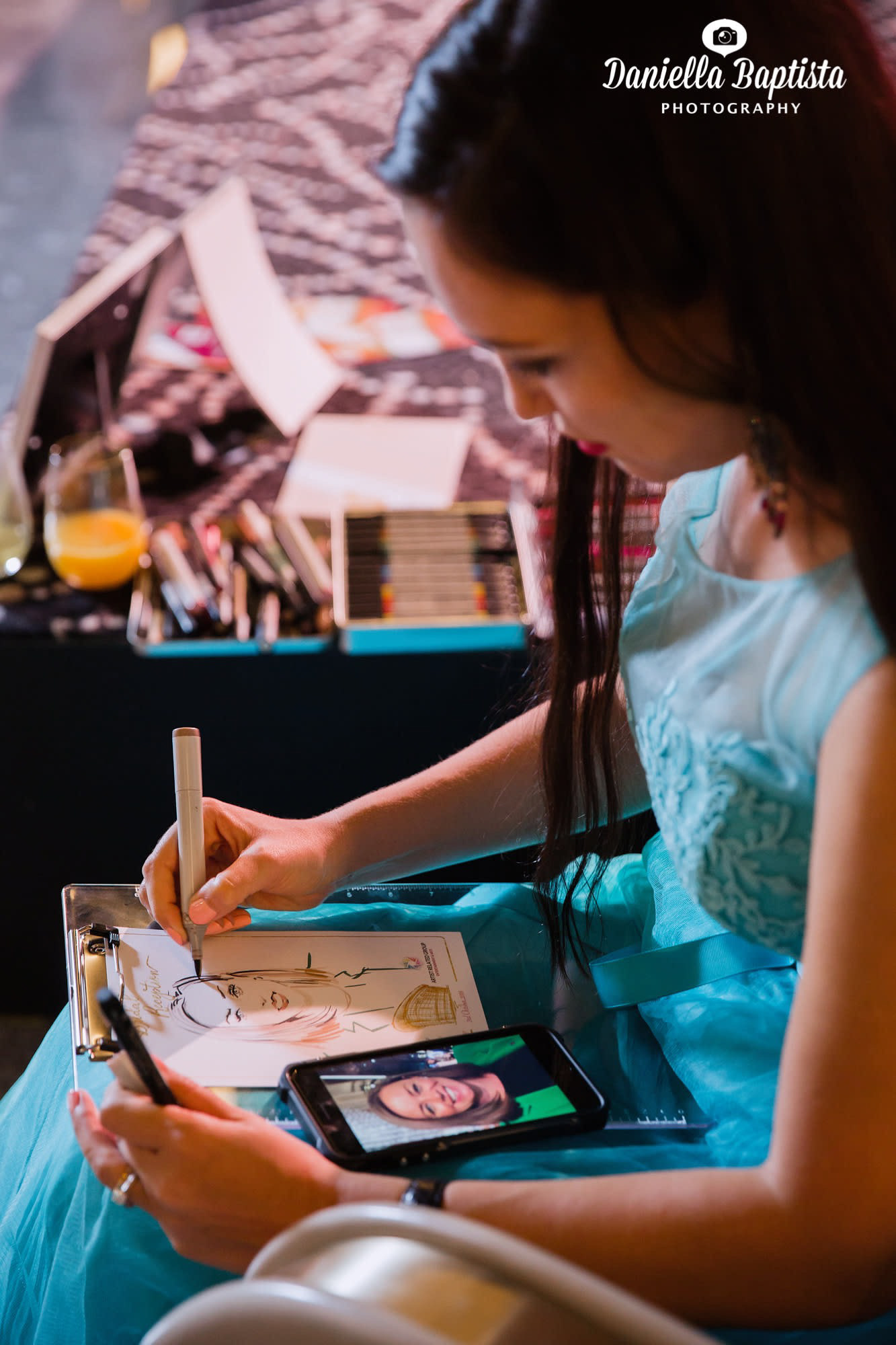 ​​​​​​​
I'd love to hear from you! Get in touch if you have an enquiry about a commission or event by filling out the contact form, or by emailing me at
e
liza.k.designer@gmail.com
سرية كاملة مضمونة لجميع المراسلات الخاصة بك معي بما في ذلك جميع المعلومات الشخصية الخاصة بك.
eliza.k.designer@gmail.com
تابعونا واشتركوا لأن لدي عروض جذابة كل شهر لا أريدك أن تفوتك!​​​​​​​